Last cuts of the A-1702 road.
From February 28 to March 14, the road closure will be at kilometer point 37 (between Villarluengo and the Tronchon track). The detour for light traffic will be along this track: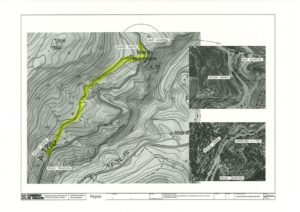 From February 28 to April 4 (expected period according to works planning and if the weather conditions allow it) in March, the road closure will be between kilometer point 37 (access track to Tronchón) and kilometer point 47 (Cañada de Benatanduz). The detour will be along the Tronchon track to the A-226 – Cantavieja – Cuarto Pelado A-1702.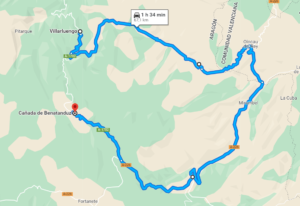 Optionally, you can use the Palomita track or the Tronchón to Cantavieja track. Consult.
Sorry for the inconvenience. They are working to improve.