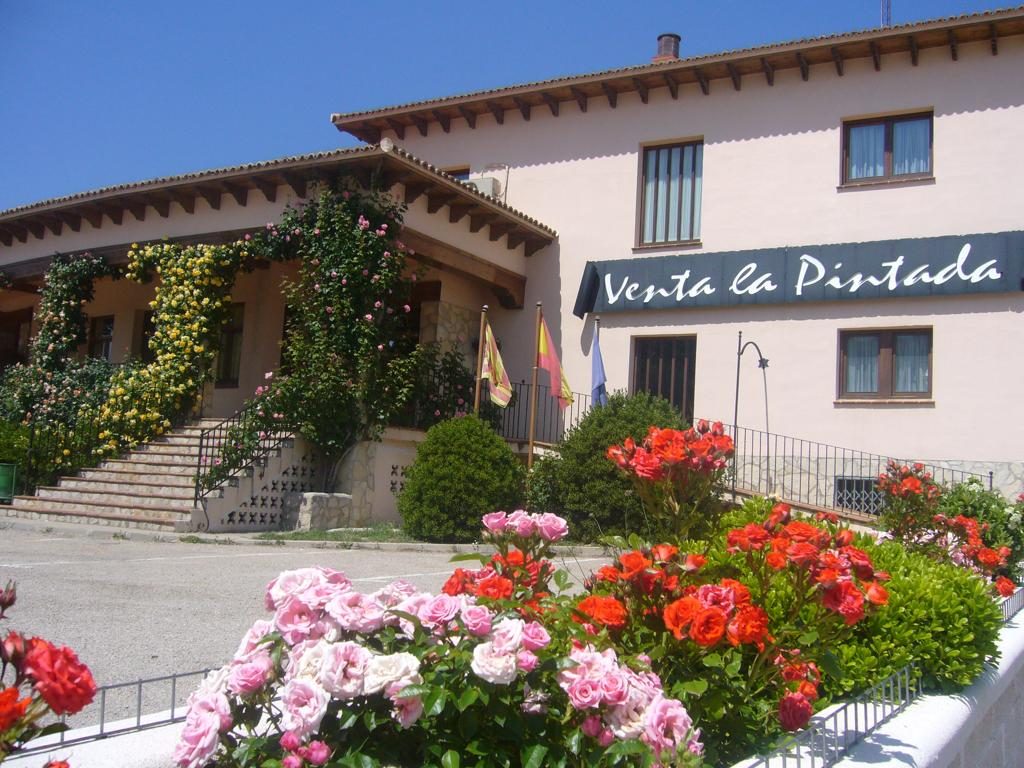 Hotel Venta de la Pintada
Gargallo
+34978752463
E-mail
Web
At the foot of the N-211, halfway between the lands of the Maestrazgo and those of the Martín river, it offers rest and relaxation in the middle of nature. Cafeteria service, restaurant, complete rooms equipped with the latest technologies as well as private parking and WIFIfree zone throughout the Hotel.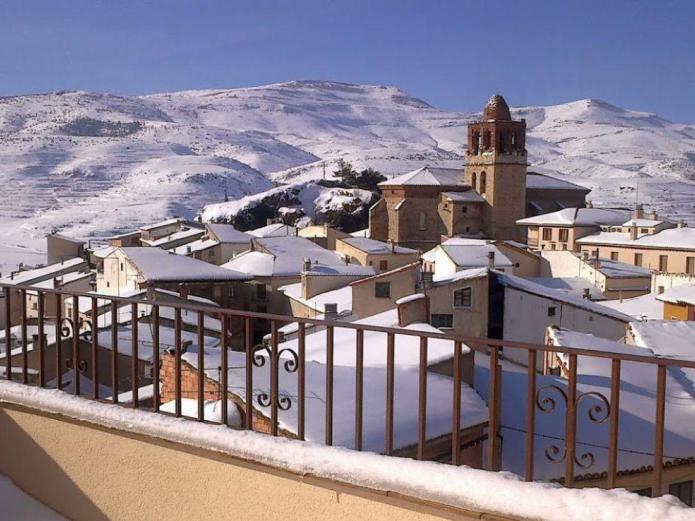 Casa rural María Teresa
Ejulve
+34978752658
E-mail
2 rural tourism apartments. Both have piped music, television, fireplace in the dining room, hydromassage showers and are air-conditioned. The house also has a 24m² terrace with wonderful views of Ejulve and its mountains and a large cellar.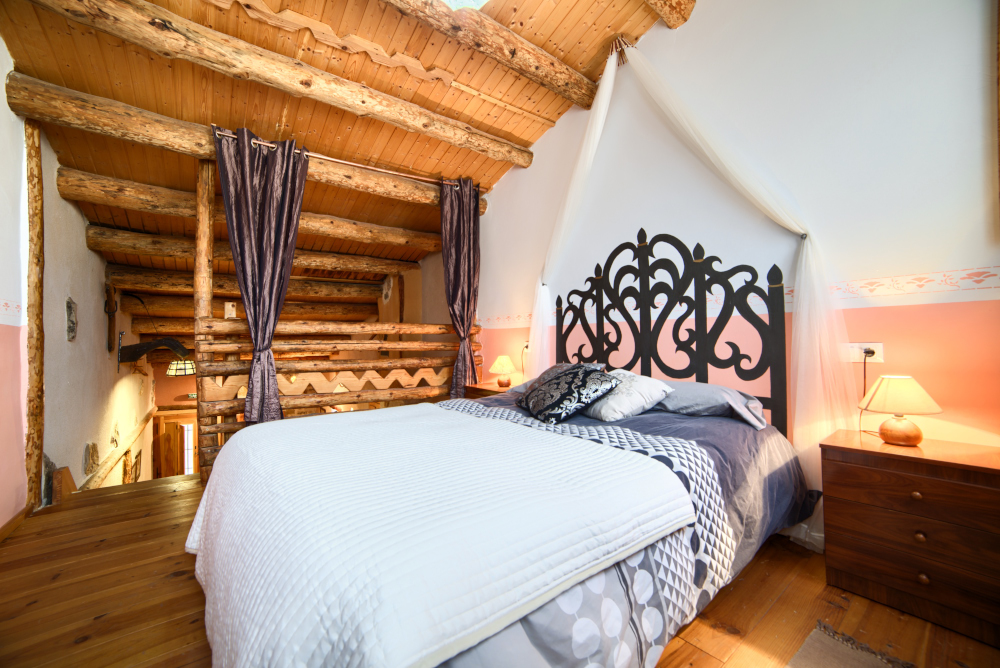 Mirador del Maestrazgo
Ejulve
+34978752808
E-mail
Web
It offers three charming houses where you can relax and enjoy the tranquility, nature and gastronomy: Los pajarcicos, two barns converted into apartments with all the comforts. La casa de colores, a traditional house rehabilitated in 2019 and La casa del gato, a traditional house over 100 years old, restored with the needs of the 21st century in mind.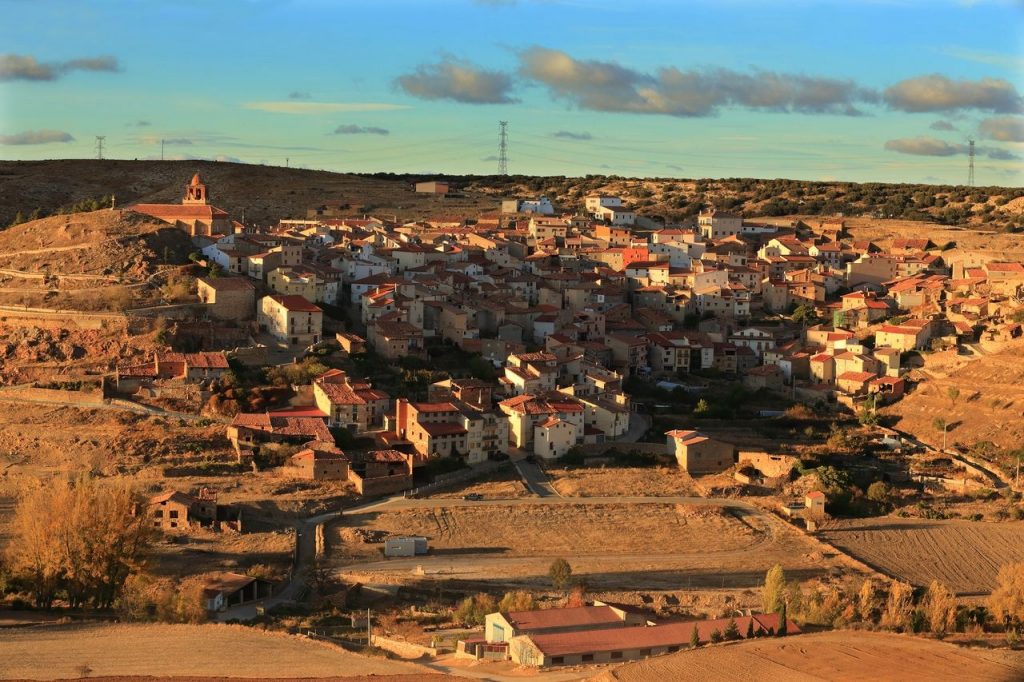 Área de autocaravanas
Ejulve
+34978752614
20 places, water service, waste evacuation, electricity….
€ 5 daily
Phone: Ejulve Town Hall, 978 752 614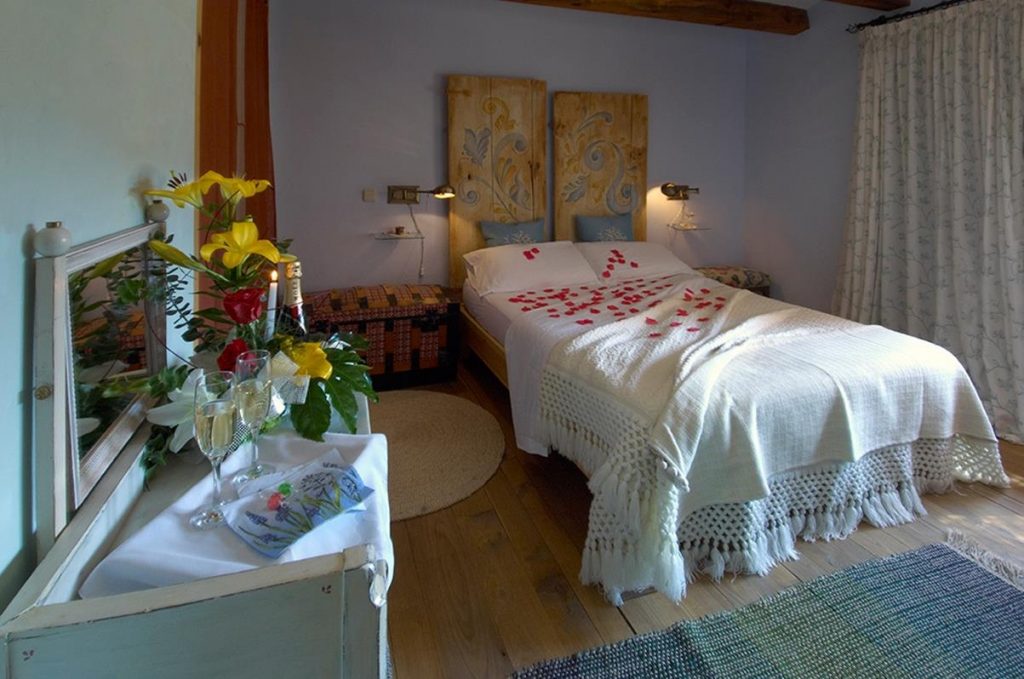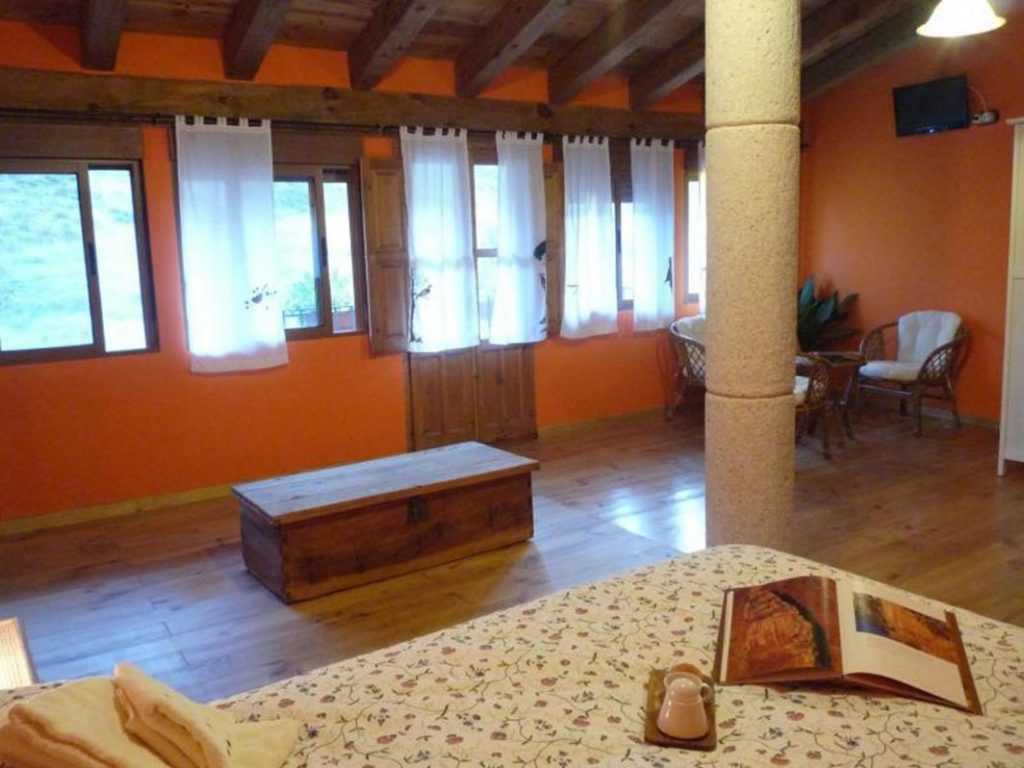 Casa Valloré del Maestrazgo
Montoro de Mezquita
+34978773011
E-mail
Web
Temporarily closed.
Coquettish little house to enjoy with the family the impressive surroundings of Montoro de Mezquita. Rest, tranquility, silence. Orchids, spring, flowers. Friends, gatherings. Unique landscapes. All that is Valloré del Maestrazgo, superior category and four seats.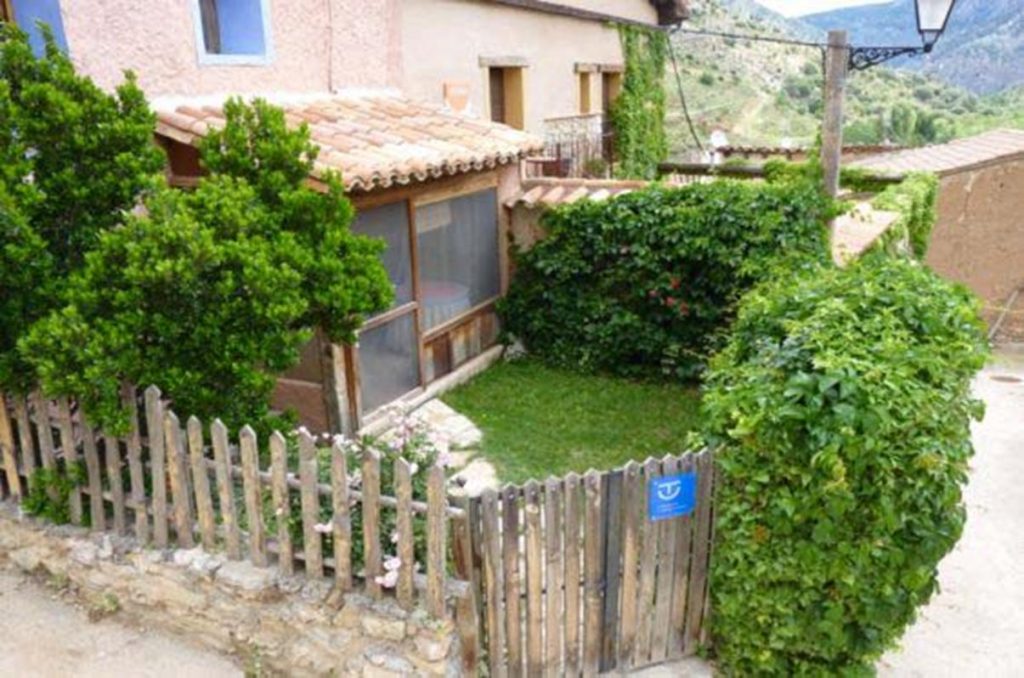 Casa El Obrador
Montoro de Mezquita
+34978773011
E-mail
Temporarily closed.
Housing that occupies what was the old ceramic workshop of the town. This house, which is rented by rooms, is of a superior category, and has three bedrooms, dining room and living room, patio and a wonderful recreation area.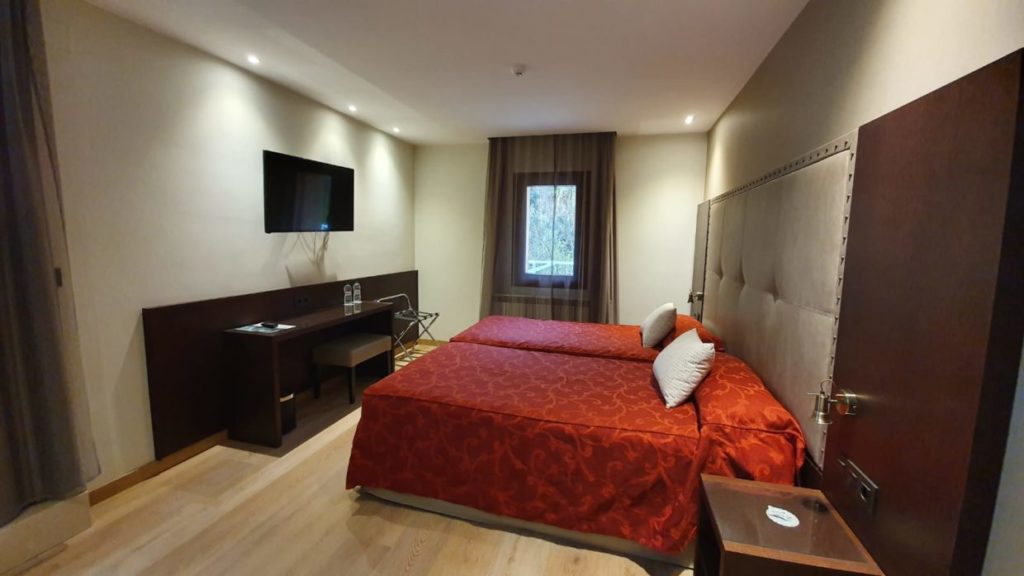 Hotel Hostal de La Trucha***
Villarluengo
+34978773008
E-mail
Web
Closed for repairs.
In a privileged valley, between the Cañada River and the Silent Route, is this old building that today is the Hostal de la Trucha but which, in the last century, housed the first paper money factory in the state and later a textile factory. 54 comfortable rooms and 2 apartments with capacity for 6 people await you to enjoy your stay.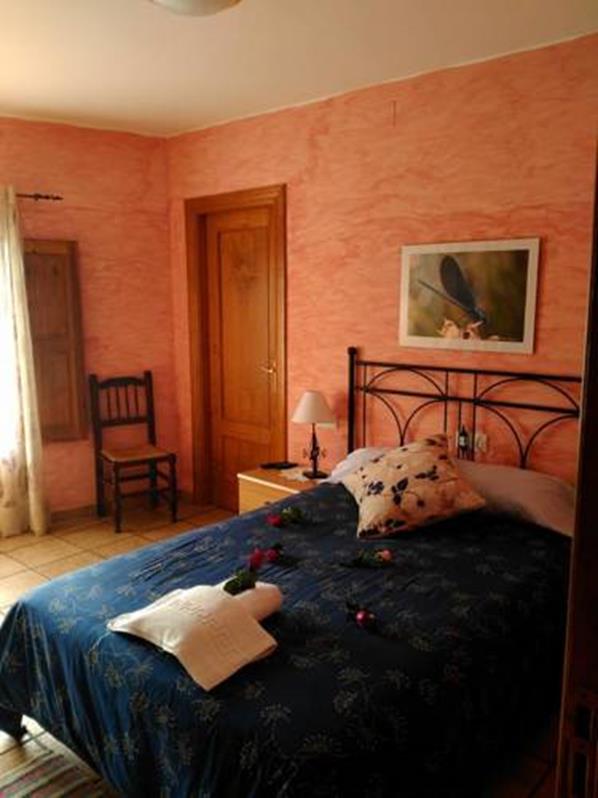 La Posada de Pitarque
Pitarque
+34696999632
Web
Located at the entrance of the town, it was a warehouse for paper money and later for cloth. It was restored a few years ago and became Fonda. It has 8 double rooms with balcony overlooking the surrounding landscapes.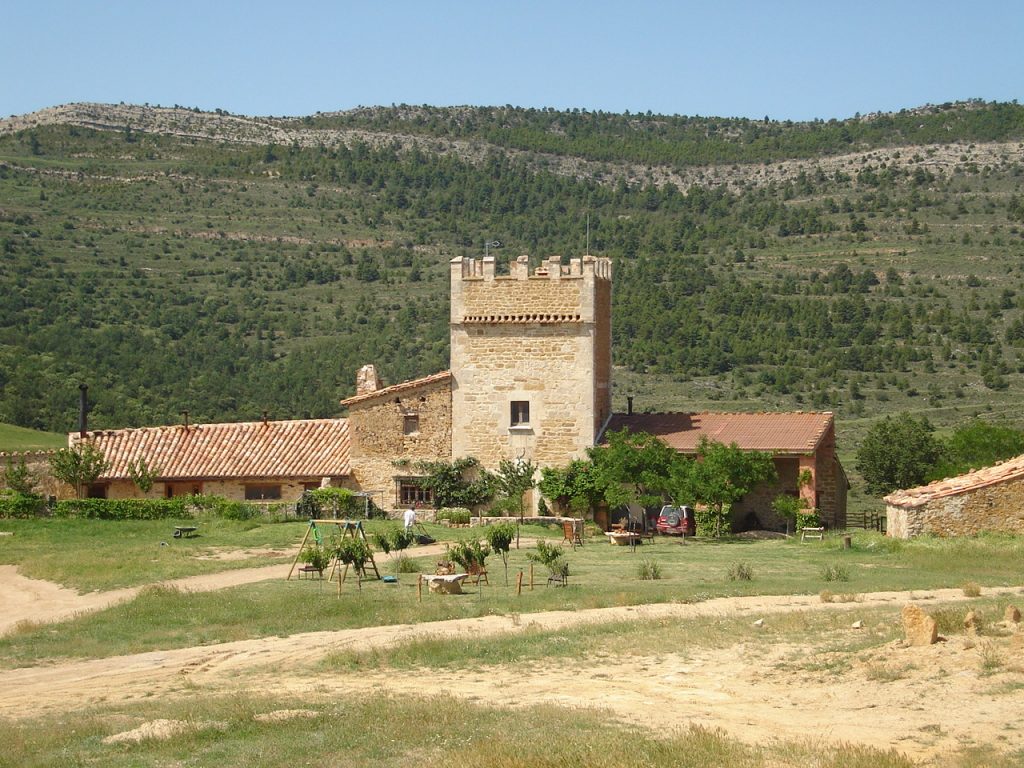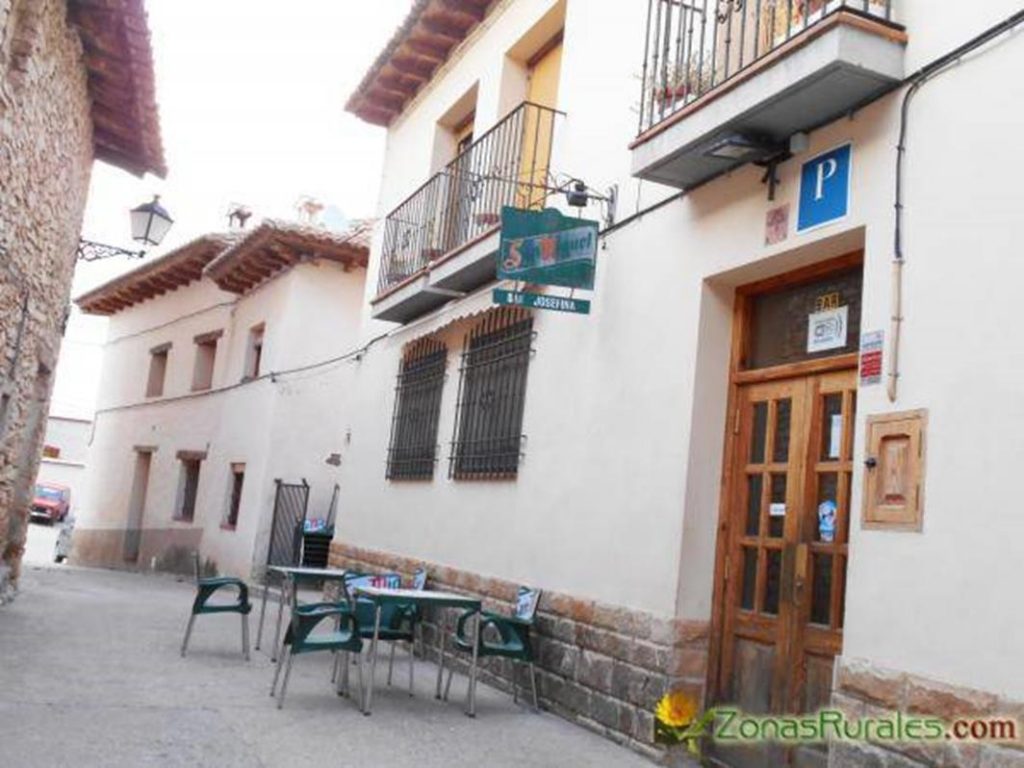 Fonda Josefina
Villarluengo
+34978773151
Homemade inn, one of those of a lifetime, where the kindness of the owners will make you feel at home.

Casa La Vega
Cañada de Benatanduz
+34978773079
E-mail
Small establishment with three cozy double rooms, which can be the base for your visit to the area.